Welcome to a new series on the blog: Reflections on play. Where we explore the different kinds of play and areas we dedicate to play. We will explore how they are used in our practice, and how our children interact with them and benefit from them. Children are spending more and more time in our establishments which means less time at home, indicating the importance of our practice in areas such as the home corner and how we encourage play in these areas.

The Home Corner

The home corner is a really important part of our environment. If this is to be a nurturing, cosy, safe place then create something beautiful with huge consideration to how it looks and 'feels' for the children. It might be their 'best' experience of a home.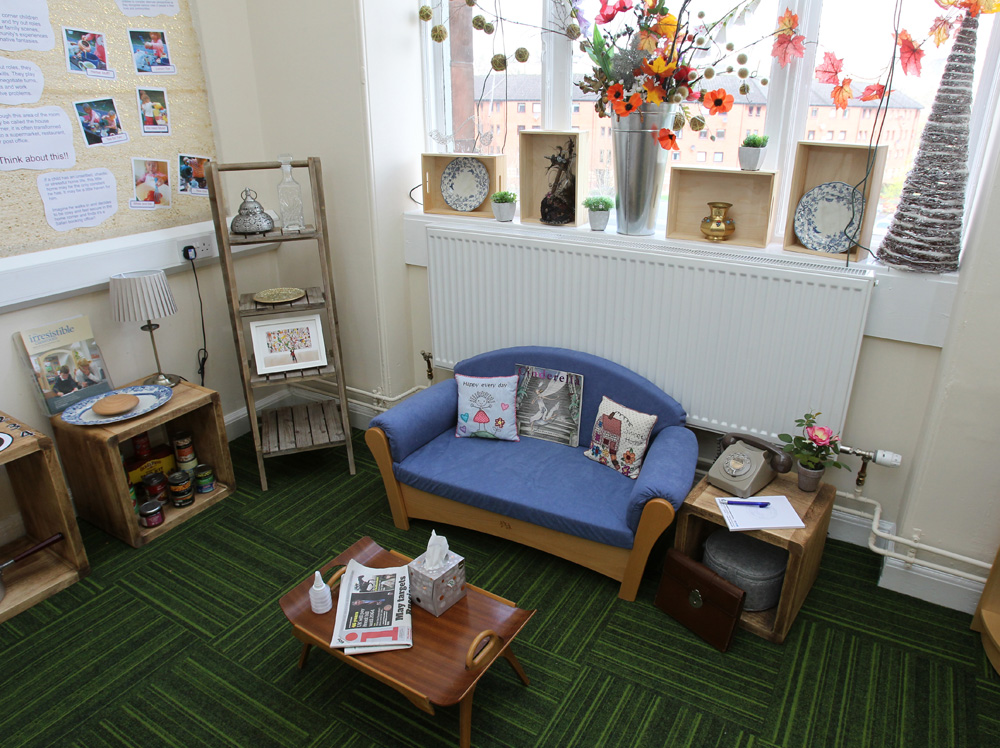 Skills in use: Pretend Play

As children act out roles, they develop many skills. They play cooperatively; negotiate turns, exchange ideas and work together to solve problems.

Pretend play is very important for children's development and learning. In the home corner children can take on and try out roles from familiar family scenes, local community's experiences and imaginative fantasies. Although this area of the room may be called the home corner, it is often transformed into a supermarket, restaurant, or post office.


A place of comfort:

If a child has an unsettled, chaotic or stressful home life, this little home may be the only constant he has. It may be a little haven for him, perhaps he has been putting his baby to sleep, setting the table for dinner or rearranging the bedroom to make it more comfortable.
Imagine if he were to walk in one day and decides to be cosy and feel secure in the home corner and finds it's a Safari booking office! We must take this into consideration and reflect on the value of changing it into something else. Although space may be short, it is important to consider the value of certain spaces.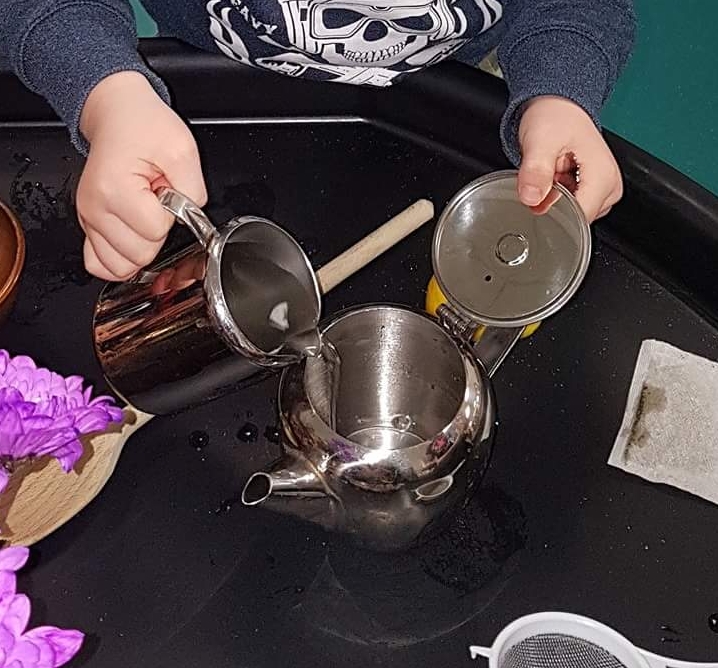 Dramatic Play: Incredible Benefits

There are so many benefits to encouraging our children in dramatic play! It is definitely something to get excited about, dramatic play can incredible fun and engages many emotional and physical needs.

Dramatic play teaches self-regulation, children are known for acting with impulse, so dramatic play is a great stepping stone for learning to self-regulate their emotions and actions. Interestingly, when children assign and accept roles in dramatic play they are motivated to stick to them, thinking of them as rules to follow. Their own rules, this helps them develop the ability to coordinate and plan with others as well as control their impulses.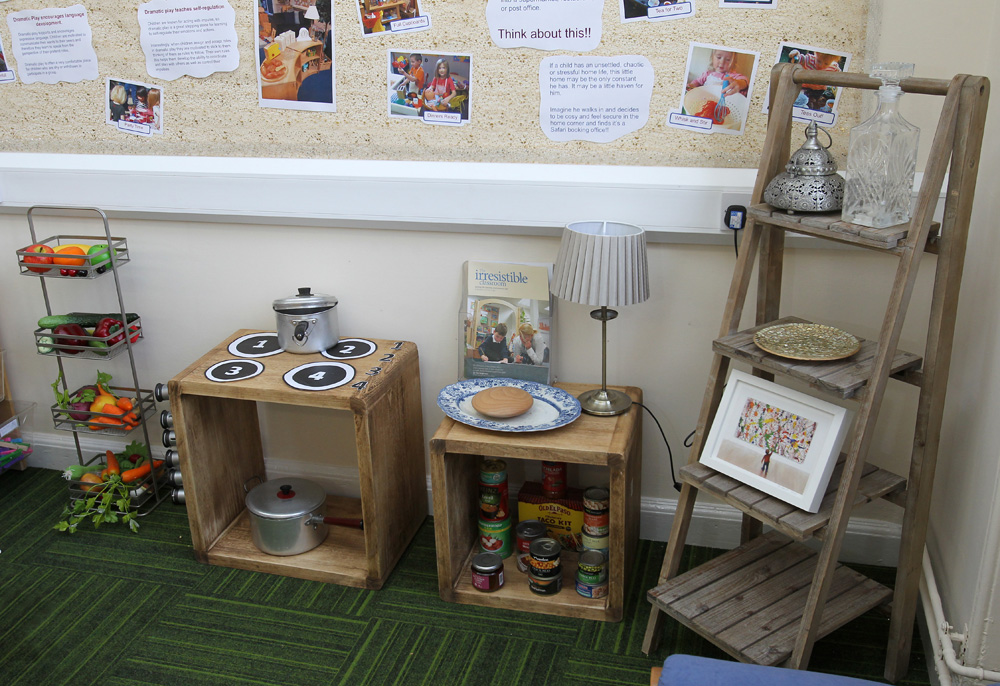 Dramatic Play encourages language development, it supports and encourages expressive language. Children are motivated to communicate their wants to their peers and therefore they learn to speak from the perspective of their pretend roles.


Both unstructured and structured dramatic play offer teachable moments about conflict resolution. Inevitably, disagreements will naturally arise during dramatic play, which offers children a chance to work through their differences and arrange a compromise. It also encourages children to consider alternative perspectives as they recognise various roles of people in their lives and communities.


Here are some ideas for activities you can use in your home corner:

Our Little House
Place real objects into the home corner. Fill a basket up with tins and packets and bottles and jars. Not empties. Encourage the children to notice the writing, images. weight, packaging materials. Challenge them as to what they could make with them.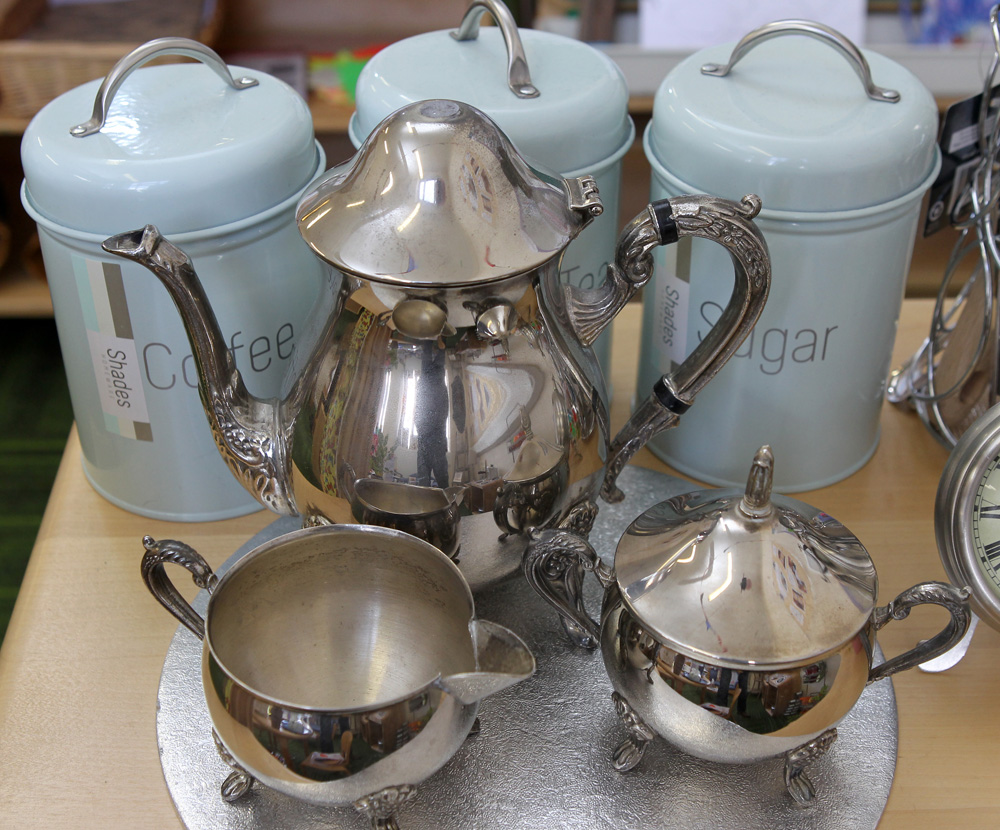 Place tv listings magazines, car magazines, food magazines. A few house schedules, a clothes mag, a furniture mag, newspapers. Add a map and puzzles book, a comic. Place them all in a pile or in a magazine rack.
choose one and flick through it with a child. Invite them to hypothesize about what its purpose is!! Who might use it.
Get an old letter box and a pile of letters, magazines, small padded letters even little packages. Let the children problem solve which will fit through the letter box or how to make the fit, without damaging what might be inside.

Remember you can tag us when you share your ideas on instagram @adventureswithalicesharp.