Conversations with Early Years thinkers to inspire your practice
Join our discussions which will excite, inspire and provoke your thinking! The sessions will allow you to gain insight into some of the most successful approaches to teaching and learning in the early years.
The Digital Gatherings will be structured in a way that allows you to observe, reflect and comment on the discussions taking place. Each session will centre around a relevant early year's topic, with speakers reacting to provocations and sharing their knowledge and experiences related to the topic at hand.
Our Digital Gatherings will be will be chaired by Professor Moyra Boland with Alice Sharp acting as a conversation agitator. For each session, they will welcome world-renowned specialists in the field of early years to join the conversations. The sessions will be lively, entertaining and packed full of thinking, theory and practical solutions for play.
"In the last year, our modes of training and communication have had to adapt to suit the current climate. After the success of our webinars, I wanted to find a way to invite other early years thinkers to join me in conversation while respecting the need to stay at home. I had the idea to create the gatherings to allow us all to continue to engage and inspire each other as practitioners, even if it's from a distance. I hope you will join us to be inspired!"
– Alice Sharp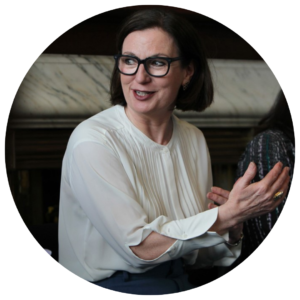 Moyra Boland
Professor of Creative Pedagogy and Dean for Global Engagement,
University of Glasgow
Prior to joining University of Glasgow, Moyra taught drama in nursery, primary and secondary schools in Glasgow. She has worked for Scottish Opera with Opera for Youth and has directed a large number of youth plays. She has also worked in Community Theatre on large-scale projects involving members of the community from 3 years old to 85 years old. She has worked in TV and radio on Youth Programmes and been a regular contributor to Current Affair programmes on the importance of early years education.
She has led the development of Internationally renowned teacher education programmes, community education programmes, leadership and management programmes and early years programmes. As a Professor of Creative Pedagogy she is a passionate advocate of creativity and critical thinking as an integral part of Early Years Education.
Alice Sharp
Early Years Imagineer, Creator of Adventures with Alice and Managing Director of Experiential Play
Alice began life as an undecided Civil Servant, then moved on to becoming a passionate and determined teacher and finally took a whole-hearted leap into the world of Early Childhood.
She has lectured at various universities and colleges, worked with all four governments of the UK and is currently MD 
o
f Experiential Play, an SQA accredited centre
 delivering qualifications across Scotland.
She is the creator of many internationally renowned specialist courses
,
 a multi award winning author, 
designer
 and creator of Adventures with Alice
.
Playful Pedagogy
Thursday 21st January 10am
Pedagogy is about how we support the learning and development of our children. Having a considered and well thought out pedagogy improves the quality of interaction and teaching we offer. Our Pedagogy shapes the techniques and strategies we use to engage and inspire our children in their learning.
June and Anne have spent their whole careers shaping their pedagogical models of practice. During our session they will excite, inspire and provoke our thinking while offering insight into what they believe to be the most successful approaches to teaching and learning in the early years.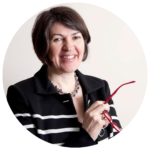 Dr June O'Sullivan, MBE
June is Chief Executive of London Early Years Foundation. June continues to break new ground as a campaigner, looking for new ways to influence policy and make society a better place for all children and families.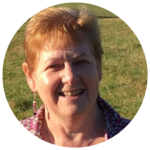 Anne Paterson, OBE
Anne is former Chief Education Officer in Argyll and Bute. Anne is passionate about early years and ensuring the best foundations are in place to supporting the development of all our wee people, especially in rural areas.
Diverse and Different
Tuesday 23rd February 10am
In our amazing and diverse society all children should have equal opportunities for learning and enjoyment within a context that is meaningful and of value.
Our play offer should encompass acceptance and respect for all. We should be building an environment of mutual respect for qualities and experiences that are different from our own. We should encourage understanding that everyone is unique, recognise and celebrate our individual differences in our playful interactions and embrace differences in race, culture, gender, disabilities, age, social, and economic backgrounds.
Laura and Marcus, our guests are eager to share their experiences, ideals and views on all aspects of diversity. They both have a passion for making a difference in this area and to opening our eyes and minds to what it could and should look like in early years.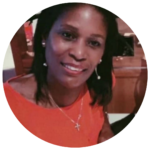 Laura Henry-Allain
Early Education Specialist and Author
Laura is an international award winning early years specialist. She is the vice-president of The British Association for Early Childhood Education, an educational consultant for the BBC and an ambassador for the Jermain Defoe Foundation.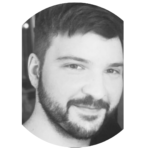 Marcus James
Head of Early Years at The WonderWorks,(He/Him/His)
Marcus has worked as a manager, trainer, development officer and advisor in early years. He is part of MITEY, a national network and campaign which works to bring more men into the early year's education workforce. A proud queer man.

We are Mathematicians!
Thursday 25th March 10am
Mathematics is all around us, in everything we do. Everything we do daily has maths at the heart of it. From recognising faces (pattern) to using our mobile phones (number recognition) from architecture (ancient and modern), art, money, engineering, and even sports.
Mathematics makes our life orderly and prevents chaos. It nurtures qualities such as reasoning, creativity, abstract or spatial thinking, critical thinking, problem-solving ability and even effective communication skills. It is an essential life skill.
Cath and Julie share with us their passion for mathematics, how it has been woven throughout their professional careers and how it has made an impact on how they share mathematics with children and teachers.
Their practical ideas and solutions will be highlighted and encourage us to find ways of using maths every day in our play.
Cath Chell
Director Learn Well Trading Ltd
Cath has a degree in Maths and was previously a Maths Teacher. She left teaching when she had her son and began working with experts to develop and sell resources that she knew would give children a love of learning.
Julie Belair-Bak MPEdBI
Director ONP International

Julie has worked in the sector of education, early years, for last 21 years. Her company is ONP-International started in 2018 with a  mission to support educators with training and resources. Julie have recently completed her MPEd in early learning.
The Imagination Nation
Tuesday 27th April 10am
Imagination is a powerful force and has helped to generate great ideas. Our imagination influences everything we do, think about, how we respond and how we create. Our imagination allows us to take memories, to consider them, scrutinize them and construct ideas and scenarios that don't yet exist.
Using our imagination makes us think in different and sometime unusual ways. This critical and creative thinking that grows from our imagination can help us find solutions and to solve problems.
During imaginative play, children manipulate materials, express themselves verbally and non-verbally, plan (intentionally or unintentionally), act, interact, react to the world around them
Pete and Michelle are both creative souls. Their work both with and away from children is inventive and innovative. Join them as they encourage us to become imagineers.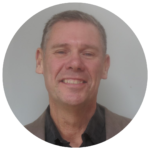 Pete Moorhouse
Artist Educator, Sculptor and Author
Pete is an artist, educator and early years creative consultant. He is an honorary research fellow at University of Bristol researching creative and critical thinking in early childhood. Pete is currently working on his latest book: Creativity in Practice.

Michelle Larbey,
Senior Advisor in Education and Author
Michelle is a senior advisor in education who spent many years teaching and consulting for schools and universities. She is also an experienced keynote speaker on her award-winning phonics programme "Storytime Phonics."
The Wonder of Words
Thursday 27th May 10am
Word, words and more words! Words are powerful things. If we want our children to have a rich and varied vocabulary, we must surround them with words in meaningful contexts.
Words are like keys, they allow us to unlock meaning, to understand new information and ideas. They can be keys into marvelous new worlds where we will be amazed and astonished!
When our children have a broad vocabulary, when they recognise, understand and begin to use words in conversations, in their play they can begin to construct and share their own ideas, thoughts, dreams and opinions.
Research suggests that a strong vocabulary in childhood is linked to future success and happiness, both at school and in later life.
Michelle and Anni are not leaving this to chance. Between them they will highlight and stimulate our thinking, they will consider the tools they have used and suggest how we might use them in our own practice. Mostly we will all marvel together at the wonderful, magical world or words
Anni McTavish
Early Years Creative Arts Consultant and Author
Anni is an experienced workshop leader, trainer and presenter, with over thirty years in the field of early education. She has been both a practitioner, deputy and headteacher, and has worked widely across the UK and Europe.
Michelle Larbey
Senior Advisor in Education and Author
Michelle is a senior advisor in education who spent many years teaching and consulting for schools and universities. She is also an experienced keynote speaker on her award-winning phonics programme "Storytime Phonics."